Citi bank credit cards in UAE offer a wide range of benefits and here are the top credit cards offered by Citibank in the UAE for 2022.
Citibank was founded in 1812 and was originally known as the City Bank of New York. It later changed its name to the 'First National City Bank of New York.
Citibank has been praised for its financial achievements and today, it has over 2,600 branches in 19 countries. The Citi Bank UAE credit card was introduced in 1964 when the first Citibank branch opened in the Dubai International Financial Centre (DIFC).
Types of Citi bank Credit Cards in UAE
Citibank UAE credit cards are divided into four categories, each with its own benefits. Travel and shopping cards offer discounts and cashback on everyday purchases, while lifestyle cards provide access to unique experiences and special events. No matter what type of card you choose, you're sure to enjoy unmatched benefits with Citibank UAE.
Basic Card: The Citi Simplicity Credit Card is great for first-time credit card users in the UAE. It has low-interest rates and no fees for late payments or going over your credit limit.
Cashback Card: The Citi Cashback Credit Card is an excellent choice for anyone looking to get the most bang for their buck. Not only does it offer competitive cashback rates, but you'll earn cashback on every single purchase you make with the card.
Rewards Cards: Citibank's rewards credit cards in the UAE offer various options to cater to customers from all economic segments.
Emirates Cards: Citibank Emirates credit cards offer a wide range of travel and lifestyle benefits, including the highly attractive Skywards Miles rewards, dining, and entertainment offers. With these cards, you can enjoy all the best that life has to offer while earning valuable rewards at the same time.
Top Citibank Credit Cards in UAE
Here is a list of the top credit cards offered by Citibank in the UAE:
1. Citibank Citi Simplicity Card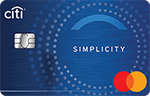 Minimum Salary (AED)

5,000

Free for Life
Dining Discounts
Travel Insurance
Purchase Protection & Extended Warranty
2. Citibank Citi Premier card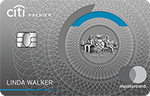 Minimum Salary (AED)

15,000

Annual Fee (AED)

1st Year Free

Free for 1st year
Airport Lounge Access
Golf Benefits
3.Citibank Emirates Citibank Ultima Card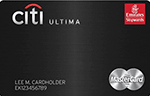 Minimum Salary (AED)

36,750

Annual Fee (AED)

3,000

Movie Discounts
Dining Discounts
Golf Benefits
 4. Citibank Citi Cashback Card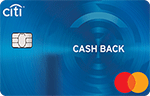 Minimum Salary (AED)

8,000

Annual Fee (AED)

1st Year Free

Airport Lounge Access
Dining Discounts
Travel Insurance
Purchase Protection & Extended Warranty
5. Citibank Citi Rewards card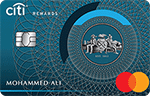 Minimum Salary (AED)

8,000

Annual Fee (AED)

1st Year Free

Free for 1st year
Airport Lounge Access
Movie Discounts
Dining Discounts
6.Citibank Emirates Citibank World card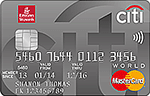 Minimum Salary (AED)

12,000

Annual Fee (AED)

1st Year Free

Free for 1st year
Airport Lounge Access
Movie Discounts
Dining Discounts
7.Citibank Emirates Citibank Ultimate Card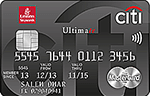 Minimum Salary (AED)

18,000

Annual Fee (AED)

800

Airport Lounge Access
Movie Discounts
Dining Discounts
Golf Benefits
8. Citibank Citi Prestige card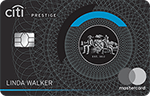 Minimum Salary (AED)

30,000

Annual Fee (AED)

1,500

Airport Lounge Access
Movie Discounts
Dining Discounts
Golf Benefits
Features & Benefits of Citi Bank Credit Cards
Citibank offers a wide variety of credit cards to cater to all types of spenders. From heavy shoppers to travel enthusiasts, each credit card comes with its own defined credit limit and card-specific benefits. Depending on the card you choose, some of the many benefits Citibank credit cards offer in UAE are:
Air Miles:
One of the most advantageous features for Citibank credit card holders who fly frequently is the ability to earn air miles. With some Citibank UAE credit cards, cardholders can
earn skyward miles
based on how much currency is spent (usually more for foreign currency). These miles can then be redeemed for things like flight tickets, an upgrade from economy to business class with Emirates, or even at some specific retailers.
Complimentary Airport Lounge Access:
You can make your time at the airport much more pleasant by using a Citi bank credit card to get into one of the many luxurious lounges. Many of these credit cards offer free
access to premium airport lounges
all over the world. Depending on which Citibank UAE credit card you choose, you may get one free pass to access these lounges.
Supplementary Cards: Citi bank credit cardholders can help their family members by adding them to their credit card accounts. These supplementary or add-on cards have a few benefits including a pre-defined credit limit and access to the same perks as the primary card.
Cinema Offers:
Citibank credit cardholders in the UAE can enjoy a
free movie ticket
at VOX Cinemas every month.
Complimentary Golf Benefits: UAE is a beautiful country with plenty of stunning golf courses to offer. If you're a Citibank UAE plastic card member, you can enjoy free access to some of these prestigious locations across the country. All you have to do is spend a minimum of AED 5,000 per month with certain Citibank credit cards, and you'll be able to enjoy limitless free golfing on weekdays and a complimentary round of golf once every month on weekends.
Travel Privileges: Citibank credit cards offer a host of travel privileges to its cardholder including hotel discounts, complimentary Marhaba Meet & Greet Service, discounted car rentals, complimentary travel insurance, and much more.
Rewards & Offers: Citibank UAE's credit cards offer a great variety of spending options and an extremely flexible reward system, making it one of the best credit cards in UAE for all types of rewards. Offers are regularly updated to keep up with customer interests, while reward points may be used to redeem the annual membership fee of the Citibank credit card.
Purchase Protection: Purchase protection is a great feature for buyers who want that extra bit of safety net when making big purchases. These Citibank cards offer coverage for new purchases, stating that any newly bought item that is damaged or stolen within 90 days from the date of purchase is eligible to be replaced or reimbursed for the full value, as per the store's receipt.
Citibank Credit Card Offers
Citibank offers a wide variety of credit cards to consumers, each with its own benefits and features. In addition, cardholders can enjoy a number of Citibank credit card offers, depending on the card variant. Some of the common Citi bank credit card offers are detailed below:
Annual Fee Waiver: There are many credit cards that offer a waiver on the annual fee. Some cards offer the first year free, while others offer the opportunity to earn annual fee-free years by meeting a minimum spend. This can be a great way to reduce the cost of credit card ownership.
VoucherSkout Discounts: Depending on the Citibank credit card, the cardholder could be eligible for up to 150 VoucherSkout credits. These credits work like a 50% discount at more than 500 participating outlets.
MasterCard Exclusive Offers: Cardmembers of certain card variants can enjoy the MasterCard privilege offers.
Buy One Get One Offers with VOX: Citi bank credit card holders can enjoy complimentary buy one get one free movie tickets at VOX Cinemas. However, the monthly cap might vary from one card to another.
Marhaba Meet and Greet Services: Citibank credit card holders can access the Marhaba Meet and Greet services to help make their travel smoother. This service is an exclusive perk for Citibank cardholders that can help make their travel hassle-free.
Complimentary Roud of Golf: Citibank credit card holders can almost always enjoy complimentary golf services. The monthly limits on these services differ from one card to the next, so it's important to check before you book your tee time. With this benefit, you can save money and enjoy a round of golf with friends or family.
Complimentary Stay: Citi offers a great card for people who travel a lot. One of the benefits is a complimentary hotel stay for the fourth night worldwide.
Annual Membership Fee & Income Eligibility of Citi bank Credit Cards
Given below are the consolidated figures for all Citibank UAE credit cards.
Category
Citibank Credit Card Name
Annual Membership Fee (in AED)
Minimum Monthly Income Required (in AED)
Basic Card
Citi Simplicity Credit Card
0
5,000
 Cashback Card
Citi Cashback Credit Card
300*
8,000
RewardsCards
Citi Prestige Credit Card
1,500
30,000
Citi Premier Credit Card
750
15,000
Citi Rewards Credit Card
300
8,000
 Emirates Cards
Emirates-Citibank Ultima Credit Card
3000
36,750
Emirates-Citibank Ultimate Credit Card
800
18,000
Emirates-Citibank World Credit Card
400
12,000
Citibank Credit Card Eligibility Criteria
A number of factors can affect the eligibility for a Citibank UAE plastic card. The following have the greatest impact on the Citibank credit card application:
Age- To apply for a Citibank card, the applicant must be at least 21 years of The maximum age limit for Citibank cards is between 60-65 years, depending on the nationality of the applicant.UAE nationals generally notice a much more relaxed process.
Income- Every Citibank plastic card requires a minimum monthly income. These values range from AED 5000 to AED 36,750.
ID Proof- While UAE nationals can present their Emirates ID to complete the Citibank credit card application formalities, expats are required to submit passport and visa
Address Proof- A valid mailing address is also required to complete the application process. This may be shown in the form of utility
Credit History- All Citibank UAE plastic card members are run through an extensive background check of their credit Poor credit history may result in a rejected application.
How to Apply for a Citibank UAE Credit Card?
There are two ways to apply for a Citibank UAE plastic card: online and offline. To apply offline, simply visit the nearest Citibank branch in the UAE with all the required documentation. To apply online, head to the bank's official website and fill out the application form. Online applications are recommended as they come with great Citibank UAE credit card offers, such as up to AED 1,500 credited into your account upon meeting a minimum spending requirement.
Citibank UAE Credit Card Interest Rates
Like most plastic cards, Citibank cards come with two associated interests; retail interest rates and cash advance interest rates. The retail interest rate is paid on the outstanding daily balance on the card and is normally charged at the end of a statement period. Cash advance interest rate, on the other hand, is charged on any withdrawal made with the Citibank credit card. While credit cards offer the cardholder incredible spending power, they should not be used excessively to make withdrawals due to their high cash advance interest rate.
| Card Name | Monthly Retail Interest (in %) | Monthly Cash Interest (in %) |
| --- | --- | --- |
| Citi Simplicity | 3.50 | 3.50 |
| Citi Cashback | 3.25 | 3.25 |
| Citi Rewards | 3.25 | 3.25 |
| Citi Premier | 3.25 | 3.25 |
| Citi Prestige | 3.25 | 3.25 |
| Emirates-Citibank World/Titanium/Gold | 3.25 | 3.25 |
| Emirates-Citibank Ultimate | 3.25 | 3.25 |
| Emirates-Citibank Ultima Visa/Ultimate MasterCard | 3.25 | 3.25 |
Citibank Credit Card Limit
A Citibank UAE credit card member's credit limit is determined through an underwriting process, which takes the following into consideration:
The applicant's prior credit history
Type of Citibank credit card
Track record with Citibank
As a Citibank card owner, you can head over to the Citibank Credit Card login to see your credit limit and to request an increase on it.
Charges on Citibank Credit Cards
Responsible card-holders make it a point to understand the various charges applicable to their credit card before making use of it.  Here are some of the main fees & charges associated with the Citibank UAE plastic cards:
| Description | Charges |
| --- | --- |
| Late Payment Charge (Not applicable for Citi Simplicity) | |
| Over-Limit Charge (Not applicable for Citi Simplicity) | |
| Cash Advance Charges (Not applicable for Citi Simplicity) | 3 percent of cash advance or AED 99 (whichever is greater) |
| Card Replacement Charges | |
| Returned Cheque Charges | |
| Card Conversion Charges | |
| Sales Draft Copy | |
Canceling Your Citi bank Credit Card
To prevent charges from accumulating on an unused card, cardholders should immediately begin the cancellation process by talking to a Citibank representative and requesting cancellation. The bank may require written confirmation, but cardholders will need to pay all due amounts and accrued charges before cancellation can be processed.
Note that Citi Bank may also cancel the credit card from their end if
It has been inactive for a defined period of time (usually 12 months), or
If the cardholder has continuously missed payments on the card or made use of it for unlawful activities.
Why Choose Citibank Credit Cards?
Citibank has a long history of success in the financial sector as an innovative and customer-friendly institution. Citibank UAE plastic cards are a prime example of their commitment to customers from all economic standings.
Variety– Ranging from the super savings Citibank Cash Back card to the high profile Citibank Emirates cards, the bank has managed to create a category for all types of Their vast varieties of options that allow customers to pick a card that suits their lifestyle needs perfectly.
Experience– Citibank UAE credit cards have been around since as early as 1964. With over 50 years of experience catering to the UAE market, the bank has managed to capture the most relevant features across its line of plastic cards.
Integrity– 50 years of banking is no small feat. Citibank cards have withstood the test of time, providing customers with reliable and transparent services year after
Accessibility– With over 2,600 branches in 19 countries, Citibank provides a seamlessly connected experience anytime anywhere to its customer.
Stability– The Citi group has 200 years of experience in banking, during which they have weathered many financial crises and industry disruptions. Citibank plastic cards are a safe and stable bet.
Benefits-Firstclass benefits and tie-ups with top name brands such as Emirates, Starwood Hotels & Resorts, and many more have created extremely rewarding opportunities for its customers. Citibank plastic card's aforementioned benefits are some of the best in the
FAQs
1: What are supplementary cards?
Supplementary cards, also known as add-on cards, are credit cards that are offered to the eligible family members of the primary cardholder. Supplementary cards function exactly like primary cards and are even eligible for the same benefits, but all expenses and fees are charged to the main card instead. The primary cardholder can set spending limits on supplementary cards. Most of the Citibank plastic cards offer 5 supplementary cards free of charge as a benefit, while some even offer unlimited cards for family members.
2: What is a late fee?
Credit card providers charge an annual membership fee and interest on credit purchases. These are minimum monthly payments that the cardholder is expected to make by a specified date. If you don't make the payment by this due date, you're charged a late payment fee. This fee is charged in addition to the interest you'd normally pay on the outstanding debt. To avoid late fees, pay the outstanding amount on time every month. Late fees can also negatively affect your credit history.
3: What is an over-limit fee?
If the outstanding or current balance surpasses the set credit limit, the cardholder is charged an over-limit fee. Interest, cash advances, and other charges are also included in the outstanding balance of an account.
Members of a Citibank Simplicity card are not charged any over-limit fees.
4: What is a cash advance?
Any cash withdrawal made from an ATM or a branch with plastic money is referred to as cash Credit cards generally charge a high rate of interest on cash advances, so it is suggested to keep withdrawals to a bare minimum. Use a debit card instead to make withdrawals. Credit card withdrawals incur a cash advance fee and will also have interest charged on the withdrawn amount, starting from the date of the withdrawal itself. Once again, Citibank customers with a Simplicity card are not charged any cash advance fees.
5: What am I supposed to do if my credit card is stolen or lost?
Lost or stolen plastic cards need to be reported to a bank representative as soon as The bank will then freeze the missing card and replace it with a new one. The longer you wait to report a missing card, the more at risk you are of paying for fraudulent credit card purchases. All Citibank UAE credit cards come with a zero liability policy for lost cards. This means that as soon as customers report their card as stolen or lost, they are exempted from paying for future purchases made on the card. Citibank typically replaces a missing card within 48 hours within the UAE and in 4 working days for places outside the UAE.
6: How do I gain access to airport lounges using my Citibank plastic card?
Not all plastic cards offer airport lounges Ensure that your card has lounge access benefits or you may be charged during the entry. Similarly, only airports partnered with the bank will permit airport lounge access. To gain entry, you must have your credit card in person. The card will be swiped at the reception and relevant lounge passes will be deducted from your card benefits.
8: What are installment plans and how do I book one?
An installment plan allows the cardholder to pay for heavy purchases in smaller installments over the determined tenor. In other words, customers can purchase items within their credit limit and pay off the full amount over a period of Many banks also offer zero-interest installment plan, which charges no additional amount for these monthly installments and Citibank is one of them. However, you should confirm whether the selected vendor is covered by the bank before making a purchase, to avail the benefits of an installment plan.
8: What services can I access through online banking?
Online banking makes day-to-day transactions easier and hassle-free. Some of the many features of online banking are as follows:
Account Balance & Statement
Transaction History
Fund Transfers: To accounts of the same bank, in other banks and even overseas
Pay Bills
Add Beneficiaries & Manage Investments
Add & Modify Personal Information
Block & Cancel Cards
Schedule Fund Transfers
Create Activity Alerts and a lot more
9: Will I earn loyalty points on online purchases as well?
Yes, any purchases made through your plastic card are liable for loyalty points. These purchases can be made in person To ensure you are earning points, first confirm whether your card gives you access to a loyalty program. Furthermore, factors such as the type of currency being used (foreign or local), type of items being purchased (grocery and real estate purchases may earn less), and yearly earning limits can determine whether you earn points. Citibank UAE credit cardholders are automatically enrolled in loyalty programs, where applicable.
10: Where do I make my credit card payments?
Cardholders have to pay the outstanding amount by a specified payment due date, to avoid late fees and delinquencies in their credit These payments can be made through the following ways:
Through online transfers
Through automatic monthly payments (also known as direct debit)
Through ATM deposits (in cash or by cheque)
Through a UAE fund transfer system (UAEFTS)