Looking for Cashback Credit cards in UAE?
Then you are in the right place.
Cashback credit cards is one of the most popular kind of credit card in UAE.
With around 60 Cashback credit cards in the UAE, such type of cards are becoming popular in the country.
Some banks provide cashback as part of a Rewards Points program (meaning – you can redeem points for cashback), but several banks now purely offer a cashback benefit.
With cashback credit card, you can typically redeem a discount on your purchase.
Most banks offer 1% cashback on general expenditure. But there are many variations provided by UAE banks for this type of rewards program.
Related: Compare Cashback Credit cards in UAE.
Popular Cashback Credit Cards in UAE 2019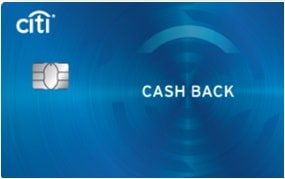 This card needs minimum salary level of AED 8000 but does not need a salary transfer or adhere to Islamic finance.
It has zero annual fees for the first year and from year 2 the card is free unless a minimum annual spend of AED 9,000 is not met .
Benefits of Citi Cashback Credit Card
 Unlimited and Automatic cashback on all spend.
 3% cashback for international expenditure
 2% on grocery spending.
 1% cashback on all other expenditure.
 Complementary access to over 850 airport lounges.
 No earn caps on cashback.
 No redemption and no minimum spend.
Documents required include copies of valid visa and passport, Emirates ID copy, salary certificate and 3 months statement of salary in the bank.
               Apply for Citi Bank Cashback Credit Card
2. Standard Chartered Platinum Credit Card
This card needs minimum salary level of AED 10,000. It neither needs salary transfer nor offers Islamic finance.
It has zero annual fees, but a monthly interest rate of 2.99% after a 52-day interest-free period.
Transaction rate of foreign currency is 2% per month. It is applicable only to overseas transactions. Repayment must be done within 52 days.
Benefits of CBD Now Visa Signature Card
Easy 12-month installment plan.
Unlimited access to over 550 airport lounges worldwide.
50% discount on 4 VOX tickets per month across UAE.
Valet Parking.
Attijari Loyalty Program can be redeemed into Skyward Miles or Cashback.
Documents required are Emirates ID, a copy of passport, and residence visa and salary certificate. Self-employed must also provide valid trade license.
For minimum annual spend of AED 5000, perks like movie tickets, and valet parking are available without extra charge.
                             Apply for CBD Now Visa Signature Credit Card
3. DIB DANA Master Card
This card has a profit rate of 2.9% and features Balance Transfer costing 3%. Minimum salary stipulated is AED 5000, and the annual fee is AED 299.
The card offers cashback on national and foreign expenditure. Get access to airport lounges across Abu Dhabi and Dubai and free assistance in roadside.
Get free supplementary cards. Get free valet parking and help in car registration as well as rental services.
The card provides discounts on holiday and travel packages. It offers Meet and Greet services in over 450 airports globally.
This is an Islamic card which offers a grace period of up to 55 days for repaying outstanding balance. Get 1.25% cashback on international expenditure and 0.8% on domestic expenditure. No maximum or minimum amount is stipulated.
Click here to apply for the CBD Now Visa Credit Card
CBD AL Islamic Visa Infinite Card
When you apply for this card, you will be awarded a guaranteed Travel voucher worth AED 750.
The card costs zero for the first year, and one can get loyalty points for your complete expenditure, which may be redeemed for Etihad guest miles/Emirates Skywards or cashback.
The card charges are zero for the first year, and one can get loyalty points for one's complete expenses which can be redeemed as Cashback. Profit rate is 2.255, and minimum salary requirement is AED 10,000. There is balance transfer, and no foreign exchange fee is applicable when you spend overseas.
There are no annual fees, and there is special access to airport lounges as well as 50% discount on VOX cinema tickets across the UAE. The card also provides free valet parking.
This is an Islamic card. Salary transfer is not mandatory for this card. There is a repayment period of 52 days. There is a minimum payment rate of 5% or AED 100, whichever is more. But the card is free for the first year. Earn points for every AED 1 spent which can be redeemed as cashback or airline travel miles.
Click here to apply for the CBD AL Islamic Visa Infinite Credit Card
ADIB Cashback Visa Platinum Card
The card features a profit rate of 2.99% and stipulates a minimum salary requirement of AED 5000. The card offers 1% unlimited cashback on all retail expenditure. Balance transfer fee is applicable, and there is a foreign exchange fee of 3% on your international expenditure.
It offers facilities like roadside assistance and 4 supplementary cards. This is an Islamic card in which minimum salary needed is AED 5000, in case there is salary transfer and AED 10,000 in case there is not.
The card offers a grace period (55 days) for re-paying outstanding balance.
Profit rate begins from 2.99% with salary transfer and rises to 3.09%. Overseas transactions are charged 3% on the foreign exchange rate. In the 1st year, there is no annual fee, but afterward, there is an annual fee of AED 1000.
The best part is the 1% cashback on all purchases. There is no minimum limit, or maximum spend for the same.
Click here to apply for the ADIB CashBack Visa Platinum Credit Card
CITIBANK City Prestige Card
This is a cashback credit card with an annual fee of AED 1500 and a minimum salary of AED 30,000. It offers 10,000 bonus thank you points when the card is renewed annually.
Card owners can enjoy complementary unlimited access to over 750 airport lounges worldwide, including provision for 1 guest.
The card offers Citi prestige global team of concierge services, available 24×7 in any part of the world. This team takes care of all your needs from fulfilling travel requests to reservations in the best restaurants.
Free golf services once a month for both supplementary and basic card members in leading golf courses across the UAE. The company offers unlimited supplementary cards for free.
Click here to apply for the CITIBANK Credit Card
ADIB Spice Cards (for expats)
Get cashback for up to 9% of your expenditure. Cash withdrawals are available for up to 100% of finance limit. The card provides up to 25% discounts on dining.
This is an Islamic card. Minimum salary requirement is for up to AED 12,000 per month. It provides a free grace period of 55 days to pay back outstanding balance. It carries a profit rate of 3.09% per month. Charge on foreign currency transactions is 3.1%. Annual fee amounts to AED 199.