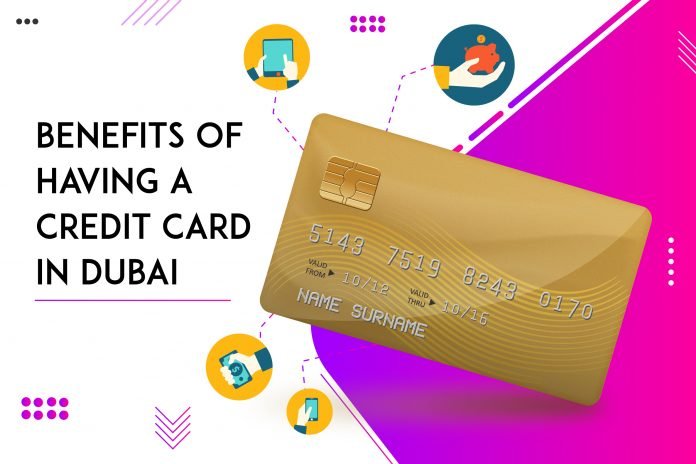 The fast and luxurious lifestyle in Dubai warrants for credit cards.The UAE is one of the fastest growing economies, and this has increased the spending capabilities of all the citizens of the country.
The banks of UAE vie with one another to land more customers, and they present various benefits to attract customers. There are some credit cards in dubai with no annual fee such as the NBAD GEMS Titanium Credit Card, which offer benefits for a student enrolled in a GEMS school in the UAE.
Even though there is no annual fee, a monthly late fee of 250 AED is imposed on the customer that pays the bill late or pays an amount lesser than the minimum amount.
It is always a wise decision to choose a sensible limit on your credit card to prevent an exorbitant expenditure. A thorough comprehension of the fee requirements, deals, interest rates, and benefits of the credit card is necessary before opting for any credit card.
Here are some of the benefits of having a credit card.
Safer than Carrying Cash
Wallets have a low chance of being found again if stolen. If you had kept a significant amount of money in the wallet, it's going to sting. A credit card, however, can be cancelled. Several credit card companies also offer various securities to protect you from fraudulent transactions.
Improved Standard of Living
Most of the citizens of the UAE have bank accounts which help them in managing their online assets and reap benefits such as interest and credit card facilities. The credit card helps you spend money with a limit beyond your savings which can be reimbursed by the end of the month. These cards can be used to pay merchants and obtain the required items on sale. However, this account comes with a credit line that ends once the credit limit expires. It is a revolving account, which means that there is a limit placed upon the expenditure through the credit card.
Cashback Benefits
With the extensive use of credit cards, several companies offer cashback offers on purchases using the card. This means that you will get a certain amount of cashback with every purchase at a grocery store, restaurant or retail outlet. This could be in the form of miles, rewards, bonuses and so on.
Related : Are you looking for cashback credit cards in UAE
Entertainment Activities:
Numerous credit cards in the UAE provide benefits that can help you stay entertained without having to exceed your budget. Travel companies, lifestyle stores, and other such companies will partner with credit card companies, giving you great offers. You can also avail discounts at cinema halls and restaurants, and get deals such as free valet parking at some locations.
Related : Find valet parking credit cards in uae
Interest-free period:
Most credit card companies in the UAE offer an interest-free period. This means that if you clear all dues in the appropriate time, you can enjoy a short-term credit. The ability to make emergency payments is excellent, and you will be able to pay it back when you receive your monthly salary.
Annual Fees:
Another great thing about credit cards in the UAE is that many of them do not charge a yearly fee. This can help save a few more AED every year. Additionally, it is also possible to get a credit card with an annual salary as low as AED 5000.
Related: Apply for No Annual Fee Credit cards in UAE
Build a Good Credit History:
By using a line of credit to make purchases and also paying them in the stipulated time, one can build a good credit rating. This will enable you to have a higher chance of being sanctioned a loan at a low interest rate.
The numerous benefits of credit cards are often overlooked. As long as you have some control over spending habits, having a credit card is a convenient and useful way of making purchases and transactions.