If you're struggling to make ends meet, a balance transfer on your credit card in UAE can be a helpful option. Here, you can read about the Balance Transfer Credit Cards in UAE 2022.
In recent years, it's become easier to find banks that offer balance transfer credit cards in UAE. This allows you to transfer the outstanding balance from one bank account to another, potentially giving you some breathing room.
Balance Transfer Credit Cards
1. Emirates NBD MasterCard Titanium Credit Card
The Emirates credit card comes with a range of features and benefits that cardholders can enjoy. These can include golf offers, access to airport lounges, reward points, several discounts, and more. This credit card is a top choice in the balance transfer category.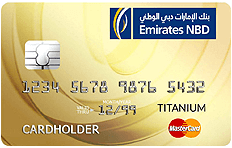 Minimum Salary AED 5000
Annual Fee AED 400
Dining Discounts
Golf Benefits
Reward Value: AED 2,994
2. Mashreq Bank Platinum Elite Credit Card
The features of the credit card are designed to give you peace of mind. The balance transfer feature allows you to transfer a balance from another credit card at a 0% interest rate and with no income documentation required. You can transfer a maximum of 75% of your credit limit.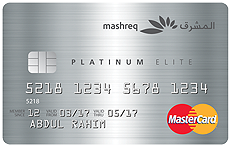 Minimum SalaryAED 7,000
Annual FeeAED 650
Airport Lounge Access
Balance Transfer
Reward Value:AED 1,000
3. CBD World MasterCard Credit Card
With this credit card from Commercial Bank of Dubai, you can enjoy plenty of great privileges and experiences. With CHIP & PIN, access to airport lounges, balance transfer, and CBD rewards, this card has it all. Plus, there are two different balance transfer options to choose from – regular and revolving – so you can find the one that best suits your needs.
Minimum SalaryAED 25,000
Annual FeeAED 787.50
Airport Lounge Access
Dining Discounts
Reward Value:AED 16,239
4.CBD One Visa Signature Card
This Credit Card allows you to balance your transfers monthly at a reduced interest rate, with zero percent interest for the duration of the transfer plan. It's a brand new, first of it's kind, credit card personalized to you: your design, your benefits and your monthly plan. Major Benefit: Cashback, Free for life, Option to choose your personalized planbenefits.
Discounts at over 500+ places in the UAE
Free chill – Netflix, Amazon prime, Spotify, VOX cinemas, Roxy cinemas, Reel cinema
Free food & drinks – Zomato, Deliveroo, Talabat, Starbucks, Costa, Tim Hortons
5. ADIB Value Credit Card
The ADIB card gives you the chance to rack up rewards not just for domestic spending, but for international purchases, too. You'll be able to enjoy plenty of advantages and benefits, such as free flight tickets, vouchers to use at shopping centers, and a maximum discount of 25 percent at some of the best restaurants in the UAE. So make sure to sign up today and reap the rewards.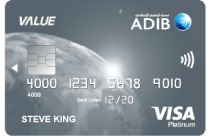 Minimum Salary AED 5,000
Annual Fee Free For Life
Free for Life
Dining Discounts
Special Discounts
Reward Value: AED 2,808
6. First Abu Dhabi Bank Etihad Guest Platinum Credit Card
With this credit card, you'll get some amazing sign-up benefits that you can't find anywhere else. But that's not all you'll also have access to airport transfers, the ability to earn Etihad Guest miles, and a whole host of other offers including discounts on golf, movie offers, and much more. And if that wasn't enough, this FAB credit card also comes with protection benefits like an extended warranty, credit shield, and purchase protection.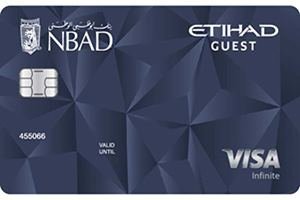 Minimum Salary AED 8,000
Annual Fee AED 500
Special Discounts
Reward Value: AED 13,329
Annual Charges: 500 dirhams
Transfer up to 90 percent of the pre-decided credit limit
7. CBD Super Saver Credit Card
The CBD Super Saver Credit Card was created to help customers get the most out of their lives. This credit card has been a popular choice for many people in the UAE because it offers a wide range of exclusive features and benefits. The card is known for its high cashback rate, which allows cardholders to earn money back on every purchase they make.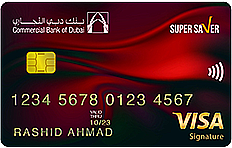 Minimum Salary AED 8,000
Annual Fee Free for the first year
Airport Lounge Access
Movie Discounts
Dining Discounts
Reward Value: AED 13,867
8.Najm Platinum Cashback Credit Card
Spend Everywhere and Maximize your savings at Carrefour and live the platinum life with Najm Platinum Cashback Credit Card. Main Benefit: Free for Life, Discounts in Carrefour Point to Consider: No Miles with this card
3% Cashback every Tuesday at Carrefour
1.5% Cashback every day at Carrefour. Save up to AED 200 every month*
0.5% Cashback everywhere Visa is accepted
Over 175,000 Expedia hotels with 9% exclusive discount
Purchase protection & extended warranty available
9.FAB Abu Dhabi Platinum Credit Card
This FAB Credit Card is designed for cardholders who want to enjoy a luxurious lifestyle. The card comes with an exclusive collection of benefits and privileges, including lifestyle, travel, protection, rewards, and more. Your chance to win a Porsche Cayman and luxury dream holidays Main Benefit: Win a Porsche Cayman every year, FAB Rewards, Airport Lounge Access, Cinema Offers.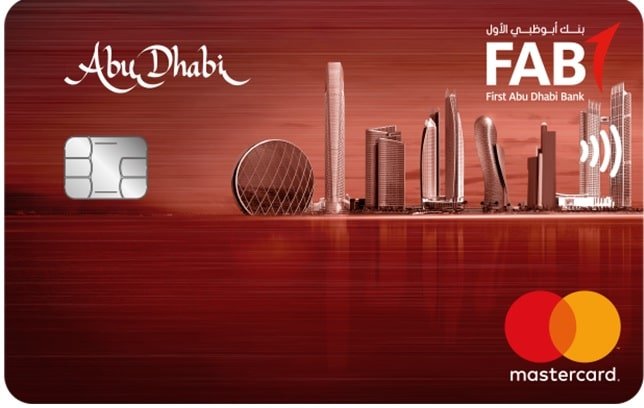 The all-new Rewards on the FAB Mobile app
Earn up to 4 FAB Rewards for every AED 1 you spend
25% extra FAB Rewards for your spending in Abu Dhabi
Features & Benefits of Balance Transfer Credit Card in UAE
A zero percent balance transfer credit card can be a great option for anyone who wants to avoid paying interest on their purchases for a set period of time. You can transfer your balance from an existing credit card (which might have high-interest rates) to a credit card with better APR rates, and you won't have to pay any fees for six months or longer.
Here are the features and benefits of the balance transfer credit card:
Low Rate of Interest-If the cardholder has a credit card with a high-interest rate, opting for a credit card with a low rate of interest is a good idea. Transferring high-interest debt from an existing credit card to a card with a much lower interest rate will help the cardholder pay off the debt. With the lower interest rate, the cardholder's monthly credit card expenses will go toward paying the outstanding balance of their credit card, and not interest.
Pay Low Charges- It is easy to transfer the balance to a new credit card with one that offers better benefits. If the cardholder's existing card has a bad history in terms of high fees or low grace period, they can transfer their balance to a better credit card for the good. The new credit card may even offer promotional rewards for making new purchases. Another great way to get more value for your money is to use credit card points to book travel or make other purchases.
Low APR- A balance transfer can help a cardholder save on their existing debt by allowing them to get a low or 0% introductory APR. This can help them pay off the balance within a set period of time.
Eligibility Criteria for Balance Transfer Credit Card Card in UAE
There are a few things that go into whether or not someone is eligible for a balance transfer credit card. The main things are an individual's current credit health and repayment history. Additionally, being up to date on credit card payments and not overextending yourself financially are also key factors. Listed below are a few more details about balance transfer credit card eligibility.
How to Apply for Balance Transfer Credit Card in the UAE?
It is quite easy to apply for a credit card balance transfer. Here are the steps the applicant needs to follow:
Look for a credit card issuer that offers a significantly lower interest rate than the existing card.
Find all the relevant details including the processing fee.
Get the required application form from the issuer/bank.
Fill in all the necessary details including the credit limit.
Get the application form from the bank/financial institution
Fill out the application form by providing the required details such as credit limit, expiry date, the unpaid amount of the existing credit card, and the credit card number, etc.
Attach the required documents such as the previous month's payment records, address poof, and copy documents of the credit card.
FAQs
What is a balance transfer on a credit card in UAE?
A balance transfer can help the cardholder to pay off the balance amount on an existing card by transferring it to another card.
Do balance transfers hurt your credit?
You may see a positive impact on your credit score if you transfer your balance to a single new card and take action to reduce your debt balances.
3. Can I transfer money from a credit card to a bank account in UAE?
some services even let you send money to a recipient's credit card. UAE-based non-resident Indians can use a locally issued credit card and transfer money to any bank account in India through the online cross-border remittance service, Remit2India.
4. Can I do a balance transfer from a credit card to a debit card?
There is usually a fee to perform a transfer between a credit card and a debit card. This will depend on your provider but is usually somewhere between 1% and 5%.
5. How many balance transfers can I do?
You can do multiple balance transfers to the same card, as long as the amounts transferred and any transfer fees do not exceed the card's credit limit.
How long does balance transfer take?
A balance transfer occurs when you move a balance from one credit card to another. This process typically takes about five to seven days.