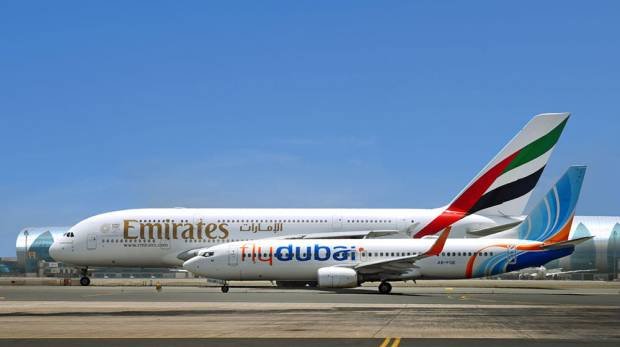 It's summer in UAE, and with summer comes expensive airfares. This is what we have been thinking all along. But two UAE-based carriers just proved us wrong by unveiling their latest special airfares for the summer. Your perfect holiday trip to Europe and India has just got cheaper. You could score air tickets to Europe for as low as Dh10 via flydubai or to India for a little over Dh400 to Dh800 via Emirates.
If you have planned to travel from August 1 to September 30 this year to India, you can grab the tickets to Mumbai for Dh460, Delhi for Dh500, Chennai for Dh570, Hyderabad for Dh700, Kolkata for Dh750, and Thiruvananthapuram for Dh800.
To add to the Eid happiness, some of these low-cost air tickets can be booked this month during Eid holidays. This offer has come in handy for those who plan sudden trips. Also, the budget carrier said customers who book an adult return ticket can purchase child fares to Europe and other destinations for as low as Dh10.
Related: Look for Skyward miles credit card
Hurry up; this offer is valid only for three days. The fares can be booked for travel between August 1 and September 30 this year, and bookings should be made by August 11. The special rates apply to flights from Dubai to Tbilisi, Baku, Batumi, Catania, Qabala, Thessaloniki, Yereven, and Zanzibar.