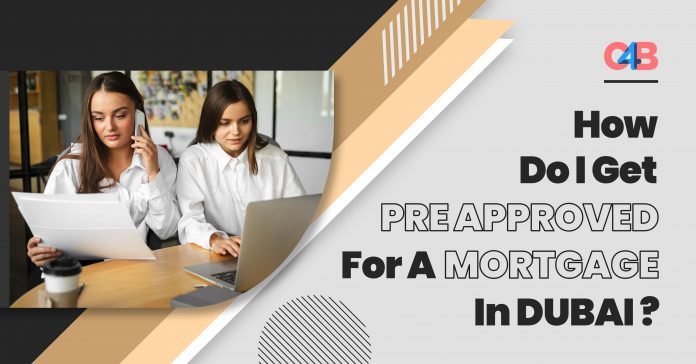 With every passing day, the United Arab Emirates is becoming a popular destination in commerciality. Places like Dubai and Abu Dhabi face rapid and extensive growth because of their ever-growing and flourishing businesses across the globe.
In an endorsement of this happening vogue, you will find that the mortgage market in the UAE is extremely well acclaimed. All the international banks, along with the local banks of Emirati, are providing mortgage financing to all individuals (both immigrants and UAE nationals) seeking to buy a property(s) for themselves in the nation.
However, are you aware of how you can buy a property for yourself in Dubai, and what are the conditions to entail? If not, there is nothing to worry about as you are just in the right place.
In this article, we will discuss how you can receive a pre-approval for a mortgage in Dubai and all other things that are associated with it.
Property In Dubai: How Can You Buy?
It has been long prevalent that you can buy property in Dubai in two distinctive ways – either on a mortgage or liquid cash.
When you purchase a property through cash, you will find yourself beneficial as the cash transaction will be extremely cost-effective. On the other hand, if you purchase your property on a mortgage, you will be bestowed with greater flexibility to manage your finances.
So to attain greater flexibility, you might be planning to purchase your property on a mortgage.
For the same reason, you need to understand how you can avail yourself of home loans in the United Arab Emirates and what you need to do to be granted one. Continue reading this article to learn more about it.
Mortgage In Dubai: Who Is Eligible?
If you are planning to purchase a home, villa, or even an apartment in Dubai, you must have planned it very well indeed! You can easily secure a home loan for the same purpose only if you meet the given eligibility criteria. Some of the criteria for qualifying for a mortgage in Dubai are:
You should be between 21 and 65 years of age.

It would be best if you were a United Arab Emirates national resident.

Your regularity in the source of monthly income should be AED 25,000 for self-employment and AED 15,000 for salaried professionals.
However, it would be best to note that the minimum salary requirement for home loans could vary from bank to bank as per their guidelines. You will also find that certain banks have initiated additional eligibility requirements.
Nevertheless, you must clearly understand all the guidelines of the various bank policies and apply them accordingly.
Is A Non-Resident Eligible For Mortgage In Dubai?
Indeed, non-residents can distinctively explore the mortgage options in Dubai, but they are extremely limited. There are probably one or two banks in the Emirati that deal with and bestow home loans to non-residents for buying property there.
Since the options are very limited, it is always advisable to become a UAE citizen and then explore the mortgage options to buy a property for yourself.
Home Loan In Dubai – Documents Required:
Before purchasing a property on a mortgage in Dubai, you need to apply for it only if you meet the eligibility criteria guidelines as per the bank of your choice.
The interest rates for home loans in Dubai are as low as 2.02% per annum. Like any other procedure, a mortgage also involves a lot of paperwork. Some of the essential documents that you need to provide your money lender before filling in a mortgage application are:
A photocopy of your Emirates ID

A photocopy of your Passport and Visa

A photocopy of a salary certificate will act as proof of employment

Photocopies of bank statements and pay slips for the last six months from the day of applying.

A photocopy of residential proof – either a DEWA bill or a tenancy contract.

A photocopy of the latest statements of your credit card(s).
As a non-resident of Dubai, you only need to have – 
A photocopy of your passport.

A photocopy of all your bank statements for the last three months.
Mortgage In Dubai: How To Get Pre-Approved By Your Lender?
If you have already decided to purchase a property in Dubai through financing, you will be required to go through a series of procedures only to get pre-approved by your lender. You need to follow these steps one after another to get approved for acquiring a mortgage and a property for yourself. The steps are:
You will find that home mortgages in Dubai are acquired through financial institutions like banks associated and legally registered with the Dubai Land Department or the DLD. You can hire yourself a potential broker who will obtain the best mortgage loan on your behalf, or you can directly approach a bank that is feasible for you.
Nevertheless, you must remember that mortgage brokers have accurate knowledge and indispensable insight about the current scenario of the home loans available in the local market. So with the help and suggestions of the rightful broker, you can streamline your focus on finding the right property for yourself and not spend much of your energy and time on the whole mortgage process.
Select The Right Mortgage
When you are about to apply for a mortgage in Dubai, you will find several types of mortgages available. These mortgages significantly fall into the categories of variable-rate and fixed-rate mortgages. However, before you choose the right mortgage for yourself, you need to look out for several factors that will help you decide which type of mortgage will suit you the best as per your occurrences. Some of the factors that you need to look out for are:
The kind of property you are looking forward to buying

The type of your lifestyle

The amount of cash deposit you are capable of paying

The amount of mortgage or home loan you require to purchase your property.
Obtain A Letter For Pre-Approval
The ideal and the primary step to acquiring a mortgage in Dubai is through the pre-approval letter. This letter is usually granted as an official document by the financial institution or bank that has approved you as an eligible client to purchase property(s) financing.
This letter of pre-approval also delivers an outline that shows the limit of how much you can borrow for purchasing your rightful property in Dubai. When you apply for a mortgage from any banking institution, your pre-approval letter will be delivered to you within three to five working days significantly.
Choose The Right Property
Once you have been pre-approved for a mortgage in Dubai, you must be well acquainted with your budget and everything related to it. With these things right in their proper place, it is ideal for you to look out for the rightful property as per your taste. You will get adequate time to choose the right and perfect property for yourself as the pre-approval letter holds a validity from 60 days up to 90 days, as per the choice of your lender.
Finalize And Secure Your Property
Once you have found the perfect match for you, you need to reach out to your bank to finalize the agreement for financing. The bank might take the help of a property evaluator to measure your desirable property, thereby offering you a fair amount for financing.
In the end, when you and your seller agree on an offered price, you can clear your deposit and fix some other date for the completion of other transactions as per requirement. 
Once you are done with everything mentioned above, the seller will transfer your property to you on the final day after completing the entire procedure. On this day, your lender bank will propagate the mortgage amount to the seller from whom you are purchasing the property. And this way, you will have a property of your own in the United Arab Emirates.
Mortgage In Dubai: What Are The Rates?
The mortgage rates of the United Arab Emirates widely differ from financial institution to institution on various factors like – property, lender, and the financial condition of the borrower, that is you. After considering all these things, you can get a clear idea of all the prevailing mortgage financing rates.
As per the rates of 2020, the fixed rates of mortgage commenced at 2.75% for one year, 3.89% for three years, 3.99% for five years, respectively. In the last few years, the mortgage market of the UAE has considerably slowed down for various reasons. However, the mortgage rates of the UAE can greatly vary with the nation's oil prices and economic conditions.
To Conclude
While you are thinking of buying a property in Dubai with the help of financing, you need to get some of your documents handy and then file in for an application. Once approved, you can easily purchase a property of your own.