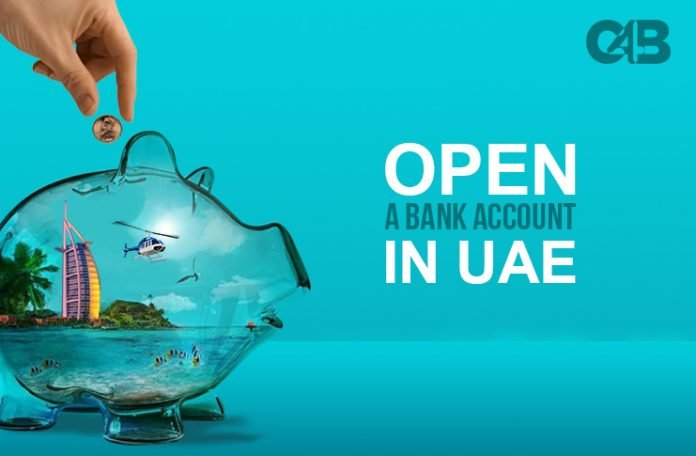 Digitalization has helped us to do things within just a few clicks. From shopping to filling forms, everything can be done with utmost comfort. Opening a bank account has also been made super easy with the help of the internet. You can open an instant bank account from the trusted banks in the UAE.
Yes, you can easily open a bank account online in UAE, as almost every bank is offering internet banking services. Forget visiting banks with your documents and standing in long queues to get your bank account opened. Now, you can open your bank account instantly from the comfort of your home.
If you want to open a bank account online in UAE, you just have to follow a few simple steps. Without further ado, let's get your bank account opened:
Looking for a credit card in UAE? Apply Now!
Step 1: Know The Eligibility
To get started, first you need to ensure whether you are eligible to open a bank account in the UAE. It is essential to check the eligibility criteria that will save you from the troubles later. The minimum eligible age to open a bank account is 21 years or above. Also, you need to be a UAE resident.
There are bank accounts for immigrants and foreign workers. For this, you need to open a special account and check their eligibility differently.
Step 2: Arrange All The Documents
Before starting the process, you need to arrange all the required documents that will help you get through the process. You don't have to submit the document physically; you can scan it through your phone or computer. Here's what you will need to get started:
Valid UAE Residence proof
Work or professional information
Personal identification documents
Once you have aligned all these documents, you can get started with the process.
Step 3: Choose Your Bank
Now you need to be proactive in choosing the bank to open your account. You can compare the interest rates and offers of each bank to know whether they are suitable for you. There are many sites that will let you compare banks and their banking services.
It is important to choose the best bank that can offer you adequate banking services and give the best value for your money. There are some reputable banks in UAE that you can always trust. You must also check the history of the bank and ensure whether there has been a fraudulent incident in that particular bank.
Step 4: Select The Account
Just like different banks, there are different bank accounts, and each has varied features. Savings and current accounts are the most popular bank account that you will hear about. Similarly, there is an investment, salary, market deposit, and certificate of deposit accounts.
According to your preferences and needs, you need to choose the ideal bank account. It is a crucial decision that you need to take with utmost care. You can also consult banking partners who will help you make a well-informed decision. They will make you aware of all the benefits you can avail yourself of from certain bank accounts.
Step 5: Visit The Bank Site
Once you have selected the bank account, it is time to open the concerned bank's website, where you will open an account. Today, almost every bank offers an instant bank account opening feature, so you will definitely find one in your desired bank. Follow the instructions given on the site to get your bank account opened there. Make sure that you read all the terms and conditions of the bank account so that both you and your bank are on the same page. Go to the account opening section and follow the instructions.
Step 6: Fill Up The Form
You will most probably come up with a bank account opening form that you need to fill. In the form, you need to enter all the essential details, including your personal information like name, address, profession, etc. It is important to fill the form carefully as a slight mistake can be hefty for you.
All the information you enter on the form will be cross-verified with your documents, so make sure you don't make any mistakes that will hinder the process. After completion, you must re-check the form before conforming. 
Step 7: Upload Documents
Once you have filled the form, the next step would be to upload all the documents that you have prepared earlier. Check the file format and size in which you need to upload; you won't be able to upload the documents if they are not in the right format. Check which documents your concerned bank is asking for. Some may look for only a few documents, while others may ask you for everything. Hence, you must read the guidelines given by the bank at the beginning of the form. This way, you can avoid chaos.
Step 8: Verification
If you have opted for the instant account opening services, you can get your documents verified at the earliest. After you fill the form, upload documents, complete the process, bank representatives give a call on your entered mobile number. It will be a small verification call where the representative will ask you a few questions to cross-check the information. In case you have not opted for the instant bank account opening services, you would have to wait for a few days to get the verification call. It depends on the bank how they conduct their online account opening services. It would be better to choose instant services and avoid the wait.
Step 9: Get Your Bank Documents Delivered
Once you have verified your documents and completed the verification process, you will get your bank documents delivered to your doorstep. Not all banks provide this service of delivery. You need to check with your bank and confirm whether they will be sending the documents or you have to go and collect them. These documents mainly include your passbook, cheque, ATM (if applied), and other documents according to the services. You can also opt for whether you want the documents or not.
Step 10: Deposit Money
Now that you have completed all the steps and opened your account, it is time to deposit some money into your account. Some banks have set limits of money you need to initially deposit in your bank account. Similarly, there is a monthly limit of money you need to maintain in your account. All these things will be clearly mentioned on the terms and conditions page that you have to read carefully. You can also contact the bank to know all these details clearly. Once you deposit money, your account will be activated, and you can conduct all the banking services.
So, that's all you have to do if you want to open a bank account online in UAE.
 The Bottom Line
Opening a bank account is easier than ever with online banking services. With a few clicks and scrolls, you can get your account opened from your home. You don't have to visit the bank anymore; everything can be done online.
The above-mentioned were a few simple steps you need to follow in order to open a bank account online in UAE. Make sure to connect with the bank personally to know everything about online account opening and to ensure you do not commit a mistake.