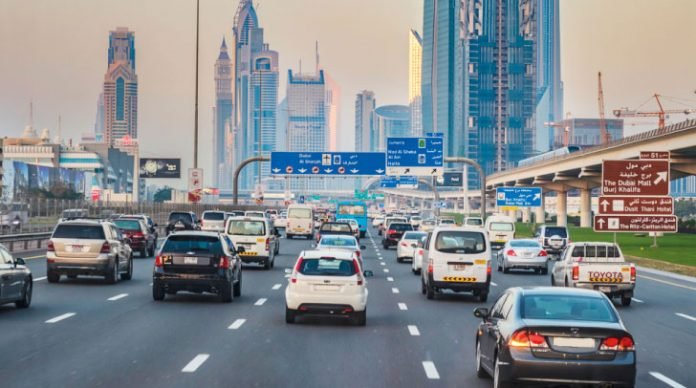 Dubai Police has taken an initiative in the Year of Tolerance with 100% traffic fine discount. Motorists are offered a chance to remove all their current traffic fines.
His Highness Sheikh Mohammed bin Rashid Al Maktoum, Vice President and Prime Minister of the UAE and Ruler of Dubai has directed the launch of this initiative.

During the press conference organized at the headquarters of Dubai Police, the initiative was discussed by the Commander-in-Chief of the department of Dubai Police.
According to the Commander-in-Chief Major General Abdullah Khalifa Al Marri, motorists don't need to pay their existing traffic fines, as per the specified rates.
However, this is possible if they keep on following the traffic rules this whole year.
Assistant Commander-in-Chief, Major General Mohammed Saif Al Zafeen explained that this initiative is applicable to all Dubai registered vehicles.
القائد العام: مبادرة #السائق_المثالي لتسوية المخالفات المرورية في #عام_التسامح هي مبادرة للمجتمع ولتحويل التسامح لأسلوب حياة.#شرطة_دبي#أمنكم_سعادتنا pic.twitter.com/cYui81bYZQ

— Dubai Policeشرطة دبي (@DubaiPoliceHQ) February 6, 2019
The condition is that a driver has to follow all traffic regulations and laws without committing any traffic rule violation throughout this year, right from the month of February 2019.
The idea behind this initiative is to increase customer happiness and satisfaction living in the UAE. It also aligns with the initiative of the Year of Tolerance.
Though the drivers can obtain a 100% discount, the discount depends on the number of months a driver spends without any traffic rule violation:
1. Following the traffic rules for at least 3 months- 25% discount
2. Following the traffic rules for at least 6 months- 50% discount
3. Following the traffic rules for at least 9 months- 75% discount
4. Following the traffic rules for 1 year- 100% discount
Are you looking for discounts on Car Insurance too?  Get Discounts on Car Insurance 
Al Zafeen also explained that this discount initiative is only for the vehicles that are privately owned. All vehicles registered with companies, rental offices or businesses don't come under this initiative. This includes both private as well as public transport companies.